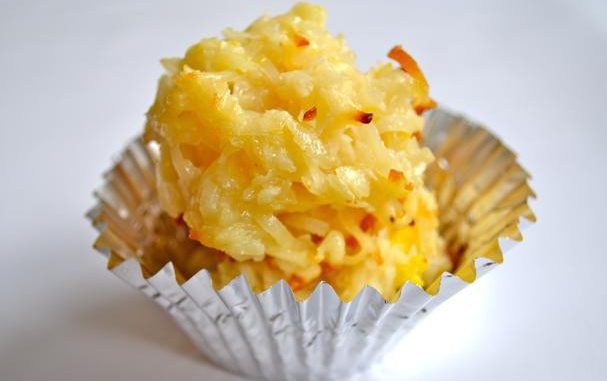 Ingredients:
3/4 cup all purpose flour
1 cup chopped fresh pineapple
1/2 teaspoon Salt
5 cups sweetened coconut flakes
14 oz can sweetened condensed milk
1 teaspoon Vanilla extract
Instructions:
Preheat oven to 350 degreees.
Spray cookie sheets with nonstick cooking spray.
In a large bowl combine all ingredients and stir until well blended.
Using a spoon, make 1 inch size balls on cookie sheets.
Press slightly down on each until each resembles a disc.
Bake for 12 minutes until bottoms of cookies and browned.
Cool on wire racks.