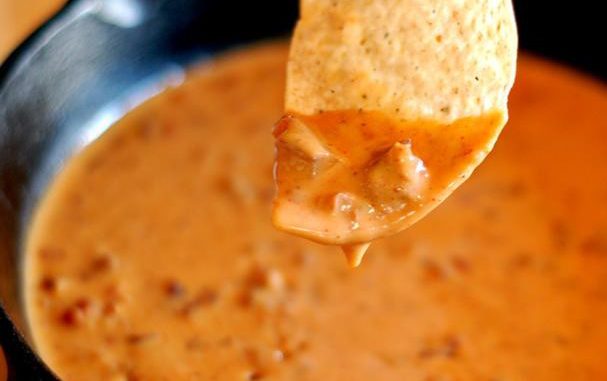 Ingredients:
1 can (15 oz) Chili beans, undrained (I used Bush's)
1 teaspoon New Mexico chili powder
14 ounces chorizo
1 teaspoon Your favorite hot sauce
16 ounces Velveeta® Mexican Mild, cubed to ½"
3/4 cup Whole milk
Instructions:
Brown the chorizo in a non-reactive skillet over medium-high heat.
Add the beans and bring just to a simmer.
Reduce the heat to medium-low, add the cheese and let it melt.
Add the milk, chili powder and hot sauce, then bring back to a low simmer.
Reduce heat to low.
Mash the beans gently with a potato masher and stir to recombine.
Serve warm with tortilla chips and enjoy!
Note: You can adjust the consistency of the finished dip by adding milk to make it thinner, or by letting it reduce to tighten it up.