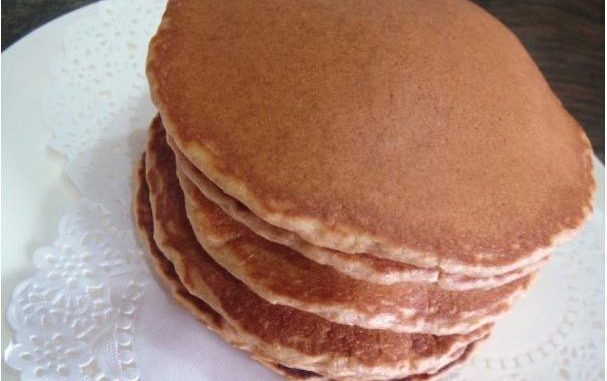 Ingredients:
1 cup organic spelt flour
1/4 cup wheat bran
1 tablespoon baking powder
1/2 teaspoon baking soda
1/4 teaspoon salt
1 tablespoon honey
1 egg
1 cup soy milk or low fat milk
1 tablespoon melted butter
2 teaspoons vanilla extract
Instructions:
Cup organic spelt flour
Cup wheat bran
Tbs baking powder
Tsp baking soda
Tsp salt
Add in 1 egg, 1 cup soy milk or low fat milk, 1 tbs melted butter, honey and 2 tsp vanilla extract into the dry ingredients.
Heat dry flat non-stick pan, no need to oil it.
Spoon 1/4 cup batter. A min or two on each side.